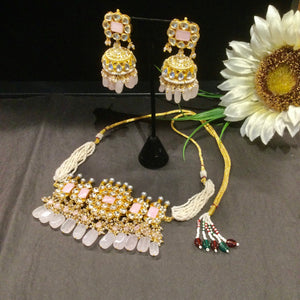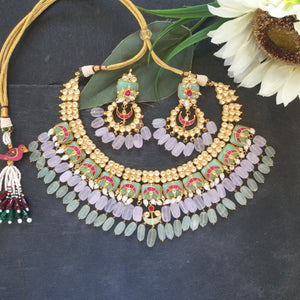 CONTACT US TO SCHEDULE A VIDEO CALL AND SEE MORE DESIGNS OR TO CREATE A CUSTOM LOOK! OUR NEW BRIDAL COLLECTION IS HERE!!
I came across ReeMat Designs stunning jewelry on Instagram and instantly fell in love!

Since I was very busy planning my wedding, they face-timed me to show various styles options to match my wedding outfit. ReeMat's number one goal is to makes their customers feel happy and confident.
ReeMat has the best collection of exquisite jewelry. Every time I visit their studio, each and every piece is simply jaw-dropping and so gorgeous, that I want to buy it all!
Hooked on ReeMat! I have been shopping with ReeMat for the past few years and love their super high quality and unique designs, for which I constantly get gazillion compliments. Their team also makes the shopping experience fun and satisfying. My 5 stars for ReeMat!
Thank you, ReeMat Designs!
I purchased two necklaces from your collection for two really special friends of mine and they both absolutely loved them!
I received my ReeMat earrings in the mail and loved them! They helped me find earrings to perfectly match a necklace I already had. I really appreciated their kind and friendly service, which made my online shopping with ReeMat Designs very pleasant.